Why Semi Truck Accidents are So Bad and How an Attorney Can Help
A semi truck colliding with an automobile results in something very different than when two automobiles collide. The sheer size and weight of the truck often results in disaster. Every driver shares roads, freeways and highways with truck drivers. This means, the potential for accidents involving cars and semis exists all the time. Here's what you need to know about why truck accidents are so bad out on the road.
The Devastating Impact of Truck Accidents on the Road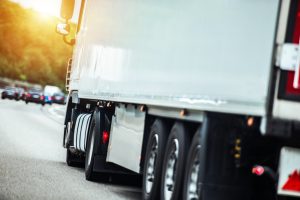 Semi truck accidents can be devastating. If your car gets into a crash with a large vehicle, you can sustain a number of
different injuries
. Truck accidents put you at higher risk for serious injuries like traumatic brain injuries, broken bones, back injuries, severe whiplash, internal bleeding and even death. Unfortunately, since these accidents are so severe, the medical expenses are often large. In addition to immediate injuries, you may sustain permanent injuries, scarring, or disfigurement. You may even develop psychological injuries, such as a fear of riding in cars, after a traumatic accident involving big rigs.
Causes of Semi Truck Accidents
There are many reasons why automobiles and big trucks get into accidents on the roadways. Some are the fault of the truck driver, while others are the automobile driver's fault. Common reasons include:
Drowsiness or irregular sleep patterns
Not following traffic laws
Truck malfunction caused by a lack of maintenance
Poor road conditions
Specific laws help decrease these types of accidents like the number of hours a truck driver
can drive per day
or when and how often they must take breaks. Unfortunately, not every driver abides by these laws, and these rules don't stop every accident.
What to Do If You're Injured in a Semi Truck Accident
If you are involved in an accident with a semi truck, check immediately for injuries and seek medical attention. Contact law enforcement to report the accident. If you are not obviously injured, take photographs of the accident scene, obtain key information from the truck driver, such as insurance information, driver's license information and their license plate. If witnesses stopped to help, obtain information from them, such as their name, address and phone number. This can be important down the road. Obtaining a police report helps your case, even if no injuries are visible. Get checked out by a medical professional, even if you don't think you got hurt. After an accident, you have adrenaline pumping through your body which masks pain.
How a Personal Injury Attorney Can Help
Once you seek medical treatment, consult with a personal injury attorney. Semi truck accidents are quite different from regular automobile accidents. A Las Vegas personal injury lawyer can work to seek the log books from the trucking company, the maintenance records for the truck, and any black boxes on the truck that record speed and braking information. All of this information helps who was at fault for the accident and why. Showing fault is important if you're injured. You cannot
recover medical expenses
, lost wages or money for pain and suffering and permanent injuries if you are found solely at-fault for an accident. A great Southern Nevada truck accident attorney will help to show what fault the truck driver had and why.
Conclusion
Have you been left injured as the result of a semi truck hitting your vehicle? If so, you need the help of an experienced
truck accident attorney in Las Vegas
. Ed Bernstein and Associates can help you with your truck accident case and help you recover the compensation you deserve. Contact us today to schedule a free consultation.